Bill Cosby has already being accused of raping

an actress named Barbra Bowman

and she details her

encounter

with the comedian when he took her under his wing and states that he was full of manipulation.
Cosby has taken to social media, and has posted an image of himself inviting users to make memes out of him. Boy, oh boy this is a horrible idea!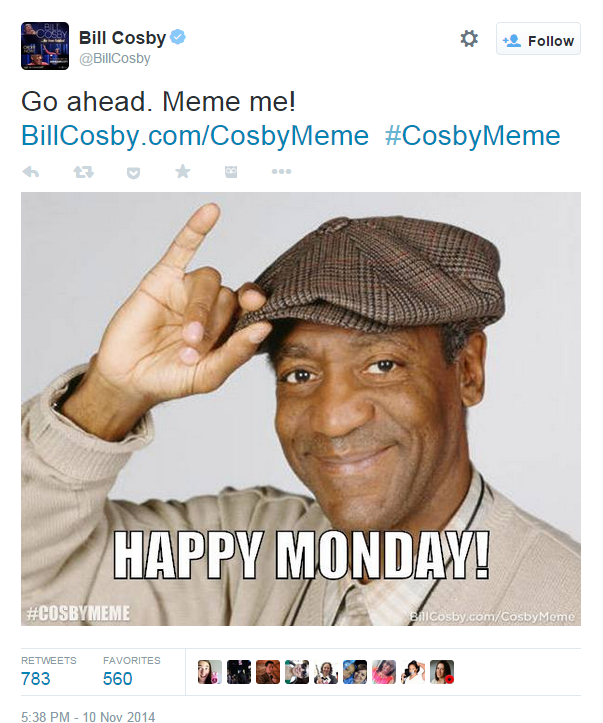 Here are some that people are creating…. They're smart too, because they are reviewing the meme's before they go live: